Financial Strength Building™
If 2020 taught us anything, it's that life can throw us unexpected crazy-scary, chaotic curveballs that can instantly rock our sense of complacency, challenge carefully planned paradigms and create personal and professional needs for assistance that we could never have imagined or anticipated.
At Morman and Company, we want to help you eliminate roadblocks and strengthen you against any future storms, deal with those unexpected, difficult shifts and challenges and give you the tools and resources you need to live your best life without worry and fear.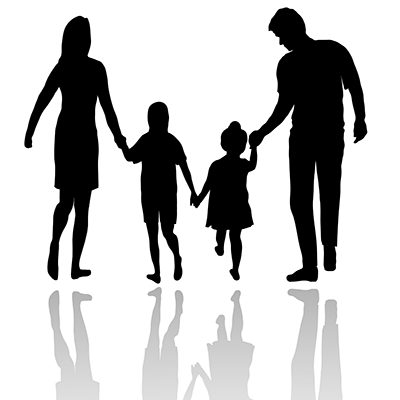 Embodying our branding credo "Always moving forward, with no family left behind," we can help you and your loved ones build a solid foundation for the future while navigating you through the tough times.

It's all about networking and meeting your needs by connecting you to the right people. We have a network of over 24,000 licensed healthcare professionals, certified financial planners, credit and debt counselors, attorneys, identity theft experts health and wellness specialists, counselors and roadside assistance professionals ready to help you with a multitude of ongoing or one time concerns.

Beyond our array of top standard services like full-on legal, financial and identify theft services, we go the extra mile with our LifeEvents™ Counseling. Sure, you know at some point in your life, you'll need help in these areas, but what about those overwhelming emotions that hit you when a loved one passes away – your boyfriend/girlfriend breaks up with you – and just you need someone to talk you through the pain and help you get back on course? Or if your business partner is driving you crazy and there's nobody to vent your frustrations to?

We can also be of assistance if you need to update a will or fight a traffic ticket. And if you're finding it slow going getting back to normal socially and economically after COVID-19, and you just need a gentle ear and helpful guidance to navigate the journey, we're there for you! We can help you sustain and maintain the incredible life you've created.
Remember – HELP is at your fingertips!
Morman and Company is here for ALL your needs and we are happy to work with you to find a package that meets your price point. And while one of those may be the perfect fit for your personal and business needs at the present, we want you to think about your children's future as well. Our Financial Strength Builder™ Toolkit makes an incredible birthday, graduation or holiday gift for them. Maybe you can't give them a million dollars – but you can give them something that's worth much more in the long run – and will help them in countless and immeasurable ways moving forward!
FINANCIAL STRENGTH BUILDER™ TOOLKIT PACKAGES
Designed to help you achieve your short and long term goals, our Financial Strength Builder™ Toolkit comes in three packages, with add-on services and resources at each higher level. Each package is based on building blocks we call the Four Foundations: Budget Management, Savings System, Credit Building and Debt Reduction.
Package
The Self-Starter
Offers customized financial education courses that are all self-paced. The toolkit helps you manage the money you earn, spend and save.
Package
The Advanced Self-Investor
Our Financial Services team will work with you on your financial planning, retirement planning, estate planning and investing strategies.
Package
Superior Lifestyle
We help you manage your business and assets, so you can focus on growth and increasing your business profits.
This also includes 800 number hotlines for Financial Services, 24/7 LifeEvents™ Counseling and 24/7 Roadside Protection.
This package also includes 800 number hotlines for each of these services, in addition to the standard 24/7 LifeEvents™ Counseling and 24/7 Roadside Protection
This package includes all previously stated 800 number hotlines.
You're in Great Company
Health * Finance * Legal
Live for Today & Plan for Tomorrow!